Preferred Rigging Providers
Nationwide - United States
Alpine Crane and Equipment
The Alpine Crane and Equipment Services Corp. provides overhead bridge crane, hoist, and trolley inspections, repairs, and upgrades. Alpine Crane can design, supply, repair, and install new equipment by any current manufacturers in any area of the country.
Contact: John Rippley
Email: jsrippley@msn.com
Phone: (719) 406-9700
---
Malone Enterprises
This family owned and operated business has been serving the United States for all of its welding and scrap yard repair needs. Malone Enterprises services scrap yards of all sizes and can take care of your shears, shredders, and everything else.
Contact: Phillip Buffone
Email: phillip@maloneenterprises.us
Phone: (814) 591-0388
---
Sargents Equipment and Repair Service

Sargents Equipment and Repair Service always provides the highest level of service expertise. Our factory trained technicians are exceptionally skilled and knowledgeable. Specializing in the scrap, recycling and demolition industries, we work with customers across the nation.
Contact: Mike Sargent
Email: mike@sargentsequipment.com
Phone: (708) 758-2062
---
Midwestern - United States
G & L Corporation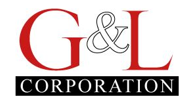 G & L is at your service with over 50 years of experience. Whether unloading one small machine, precision installing a giant press, moving a fully dressed transformer, or relocating an entire plant, their crew has the talent and resources to accomplish the task.
Email: info@g-lcorp.com
Phone: (260) 747-0541
---