Preferred Logistics Providers
Abba Freight Systems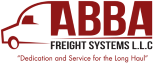 Abba Freight Systems can give you the one-on-one service that is necessary to better meet your transportation needs. We maintain the highest standards with our People, Equipment and Service.
Contact: Cooper Murphy
Email: cooper@abbafreight.net
Phone: 541-690-3490
---
Advanced Transportation, Inc.

Advanced Transportation Incorporated is a nationwide transportation and logistics company providing service to all 50 States, Canada, and Mexico. With over 13 years experience we pride ourselves on our high level of customer service as well as our reliable delivery of goods when and where our customers want them.
Contact: Austin Loreman
Email: austin@advancedinc.net
Phone: 541-770-1530
---
ATS Inc.

Picking the wrong transportation provider can be truly damaging to your business. Rest easy knowing 5,000+ customers — including our very first one from 1955 — trust us with their freight each day.
Contact: Jade Thell
Email: jadeth@ats-inc.com
Phone: 320-258-8758
---
Avenger Logistics

Avenger Logistics is one of North America's most dynamic and fastest growing transportation companies. We are more than simply a transportation resource for our customers – we are truly strategic partners, serving a key role in the success of their supply chains.
Contact: Richard Waits
Email: dadeauctions@avengerlogistics.com
Phone: 423-567-3661
---
FitzMark

For 15 years, we've provided best-in-class service to our customers and carriers by investing in our team of dedicated transportation professionals
Contact: Tanner Brown
Email: tbrown@fitzmark.com
Phone: 423-436-9495
---
Polaris Logistics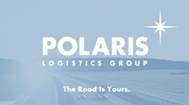 With offices in Ohio, Utah, California, Texas and Louisiana, Polaris Logistics Group is well-positioned to serve your freight needs, from dry van and flatbed to temperature-controlled and intermodal. Since its founding in 2013, the Polaris philosophy has always been to create exceptional value for customers. That means that not only does Polaris Logistics Group seek out the most cost-effective supply chain solutions, but they also do so with integrity and honesty.
Contact: Rob Kowalski
Email: rob.kowalski@polarislogisticsgroup.com
Phone:: 855-879-7186
---
Total Quality Logistics

Our Mission: Exceed the customers' expectations at all times and handle their transportation requirements from the moment of pickup until delivery 24/7/365
Contact: Drew Crowell
Email: dcrowell@tql.com
Phone: 513-831-2600
---